Charity is at the heart of Flowers for Dreams. Flowers4Dreams LLC has always been a force for good and now the Flowers for Dreams Foundation is its force multiplier. Our Foundation donates to amazing charities in the communities we serve.
Together, we're using flowers to advance causes of justice & charity in our community
At The Flowers for Dreams Foundation, we are committed to funding small and local charities in our community. As a B Corporation, our partner Flowers for Dreams LLC has always believed business should be a force for good. Since 2012, Flowers for Dreams LLC has donated more than 25% of its net profits to local causes. Together, we have now combined to donate over $1,000,000 to 200 charities and counting.
10 Years • 150+ Charities • $1,369,971 IN ALL-TIME DONATIONS
$21,082
Domestic Violence
The Board of Directors includes a diverse group of Flowers for Dreams company owners, employees, community stakeholders, and nonprofit executives who help recruit, evaluate, and confirm amazing local charities for our Foundation to support.
Steven Dyme
Flowers for Dreams
Joseph Dickstein
Flowers for Dreams
Jahmal Cole
My Block My Hood My City
Cam Balzer
Flowers for Dreams
Carrie Waggoner
Flowers for Dreams
Alex Wasserman
Flowers for Dreams
Alyssa Stark
Flowers for Dreams
A.J. Barks
Chicago Women's Health Center
WE FUND
Nonprofits with a 501c3 status
Nonprofits located in the Flowers for Dreams service area
Nonprofits who prioritize local and shine light on disadvantaged communities
Nonprofits who stand boldly against racism, discrimination, and injustice
Nonprofits working to foster civic engagement and ensure equity
WE DO NOT FUND
Fiscally sponsored organizations
Research or research projects
Scholarship funds
International organizations
Chambers of Commerce
Organization Size: The Foundation typically prioritizes organizations with annual operating budgets below $10 million.
CAUSE CYCLES
The Flowers for Dreams Foundation operates in four to five seasonal Cause Cycles and gives its largest grants through the Core Fund.
During each Cause Cycle, the Board will typically select from charities in every metropolitan area where Flowers for Dreams has a brick & mortar presence (currently Chicago, Detroit, and Milwaukee).
Reporting Requirements: Grants awarded via our Cause Cycles are typically unrestricted. However, the Foundation does require a report one year after awards are distributed outlining how the money was used, the impact it had, and the number of people served.
RESPONSE FUND
In addition to the Core Fund which serves each Cause Cycle, the Foundation operates a smaller Response Fund. Grants distributed through the Response Fund are not on a predetermined schedule, and instead get determined in real-time as a response to pressing social, environmental, and community issues.
Examples of Response Fund grants include frontline support during COVID-19, combating voter suppression, and promoting gun control in the wake of shootings.
DEADLINE AND REVIEW PROCESS
Grant applications are accepted on a rolling basis and year-round. For example, those submitted in June 2021 will remain on file through December 2021. Each quarter, the Board with recommendations from the Donation Advisory Committee (DAC) reviews applications and selects awardees for the forthcoming Cause Cycle.
Applications are typically reviewed in March, May, August, and December of each year.
RESOURCES
Enjoy these helpful resources available to nonprofits.
Domestic Violence
This quarter, 1/4 of our profit will support groups committed to breaking the cycle of domestic violence. In the United States, nearly 20 people are physically abused by an intimate partner every minute. This amounts to more than 10 million people annually. Our foundation is proud to stand with survivors.
Click A Charity To Learn More
Meet Our Charities

Chicago

Milwaukee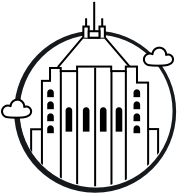 Detroit

Minneapolis
2023
2022
2021
2020
2019
2018
2017
2016
Enter your email to receive foundation updates.